The town's architecture is phenomenal!

We parked the camper just before entering the town Click Here and we were immediately able to admire what this place is famous for - its unique architecture. Following the Calle Canoningos to the old town ,the silhouette of a long metal bridge, appeared from behind the trees. San Pablo, connects the canyon slopes above the river Huecar.
We followed the narrow streets of the old town center, passing the "Casas Colgadas" buildings, famous hanging houses. Some of these houses can be visited, such as the Casa de la Sirena (which houses a restaurant) and the Casas del Rey, where the Museum of Spanish Abstract Art is located.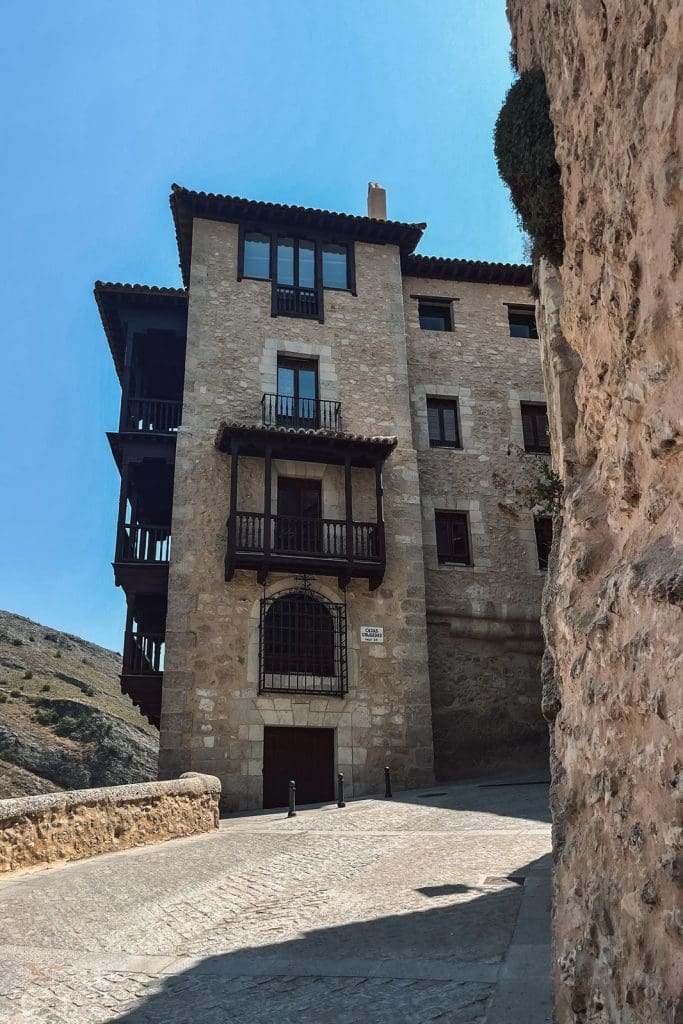 Surrounded by the beautiful facades of old buildings, we walked in the heat to the main Plaza Mayor square, where you can admire the arches of the town hall and the beautiful Catedral de Nuestra Señora de Gracia, whose construction began at the end of the 12th century.
The Old Town is a UNESCO World Heritage Site.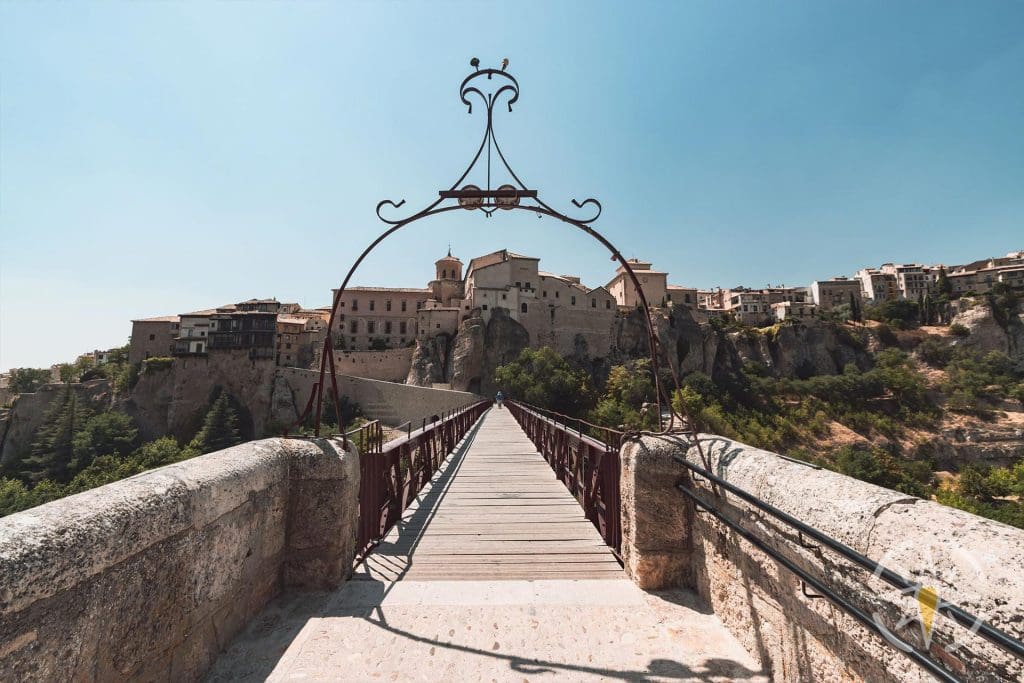 To see and take some photos of the city panorama, you have to walk through the iron San Pablo Bridge. From the distance, I could see that the name "hanging houses" perfectly reflects their unique character. They were built on the very edge of the ravine and the balconies literally hang over the chasm.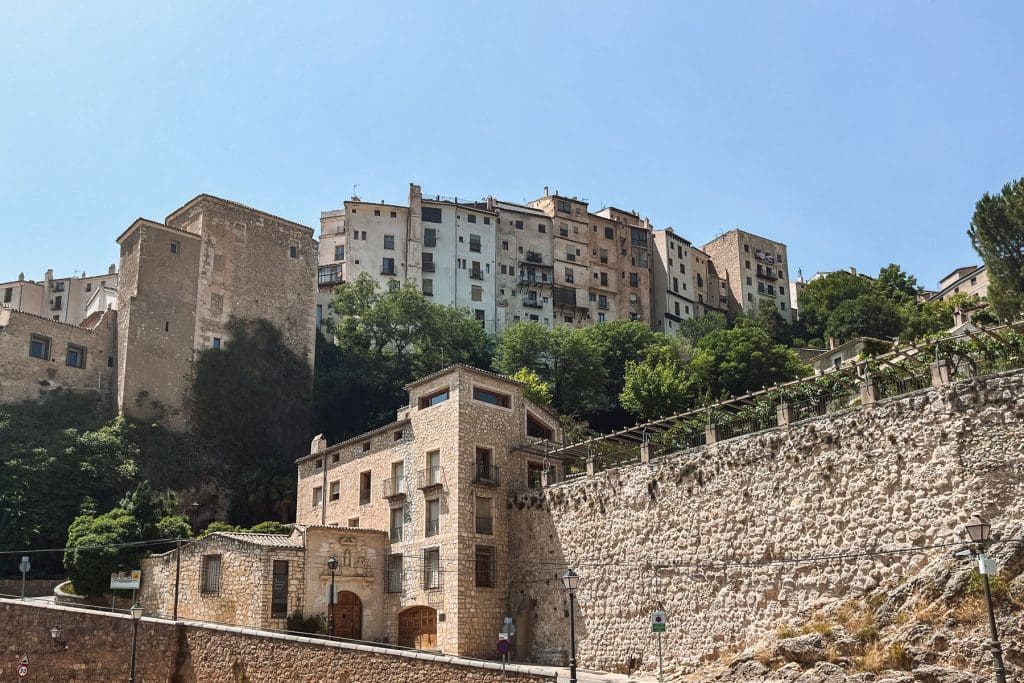 At the other end of the bridge is the historic convent of San Pablo, now converted into a four-star hotel.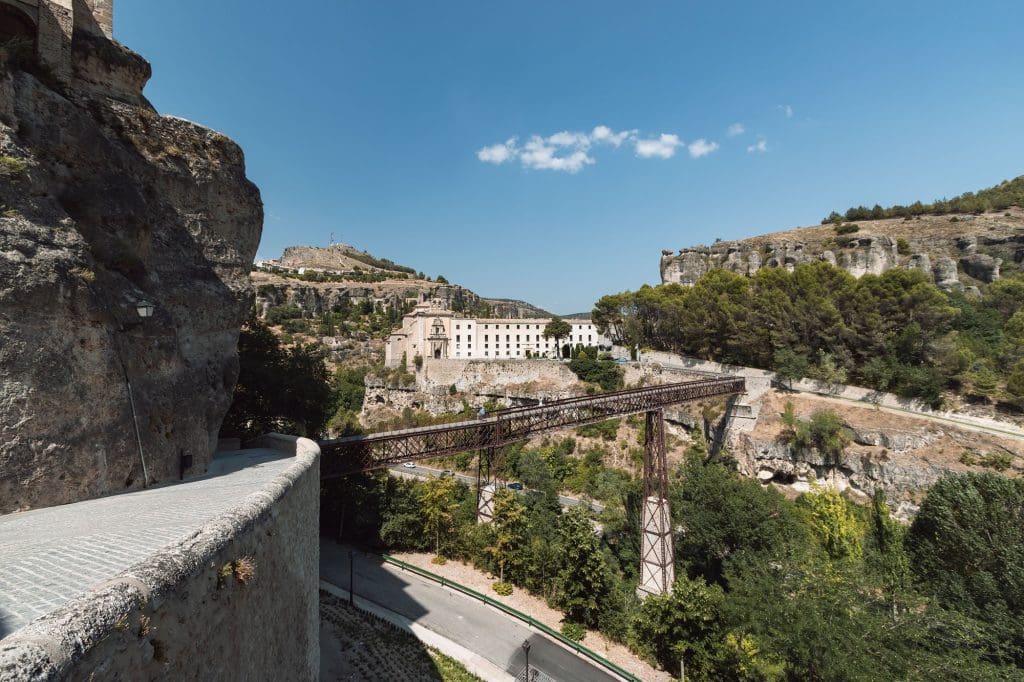 What to see in Cuenca:
Convento de las Carmelitas Descalzas
Casas Colgadas
Iglesia de San Miguel (Cuenca)
Oratorio de San Felipe de Neri
Torre Mangana
Museo de Arte Abstracto Español
Catedral de Nuestra Señora de Gracia

Castilian gastronomy
Cuenca is very photogenic and also offers excellent gastronomy. Local specialities are well worth trying:
morteruelo - a kind of hot pate
ajoarriero - cod stew
resolí - local liquor
alajú - A dessert covered with two wafers, made with almonds, roasted breadcrumbs, spices and honey
Dobre restauracje i bary znajdziesz na głównym, wspomnianym wcześniej Plaza Mayor, także dzielnica Castillo w górnej części słynie z przytulnych miejsc, gdzie możliwe jest degustowanie lokalnej gastronomi z widokiem na wąwóz. Miasto tętni życiem wieczorami i wyobrażam sobie jak pięknie musi wyglądać oświetlone nocą, my nie zostaliśmy na długo, ale może Wam uda się to zobaczyć 🙂