The proximity of the Velo Dunajec cycling route, the castles in Nidzica and Czorsztyn, are just a few of the attractions of this place
I would like to recommend a camping site on Czorsztyn Lake "Przystań wodna" located just outside the village of Frydman. About the nearby "Łęg" - I write about Click Here.

I like campgrounds where there are no designated pitches, especially when we park for a short period.

The place has many benefits, including proximity to the cycle route Velo Dunajec, beautiful views, beaches, a relaxed feel, it is also a cool base for excursions, e.g. kayaking on the lake.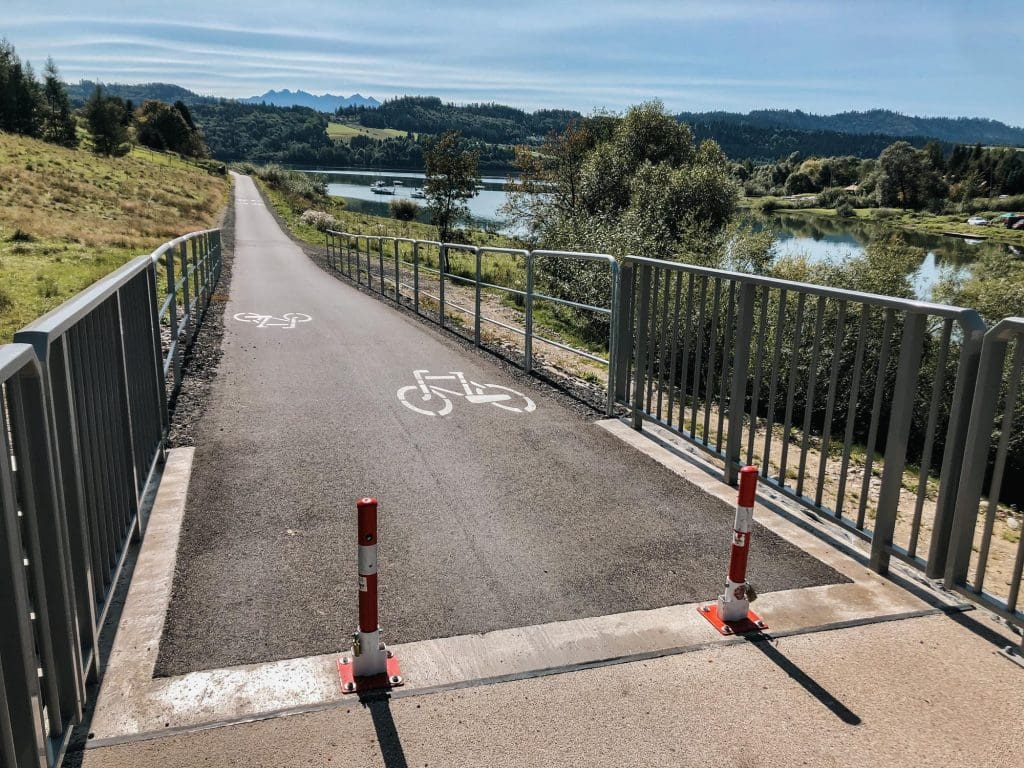 In the morning, when the fog had cleared, I couldn't resist, I put my little one in the bike seat and we went around the whole lake.
The marina next to Czorsztyn Castle is the best place to take a boat across the lake to Nidzica Castle. I thought there would be another way to cross the lake further along, but I ended up having to go up the main road to the dam. The views of the Tatra Mountains were incredible, though!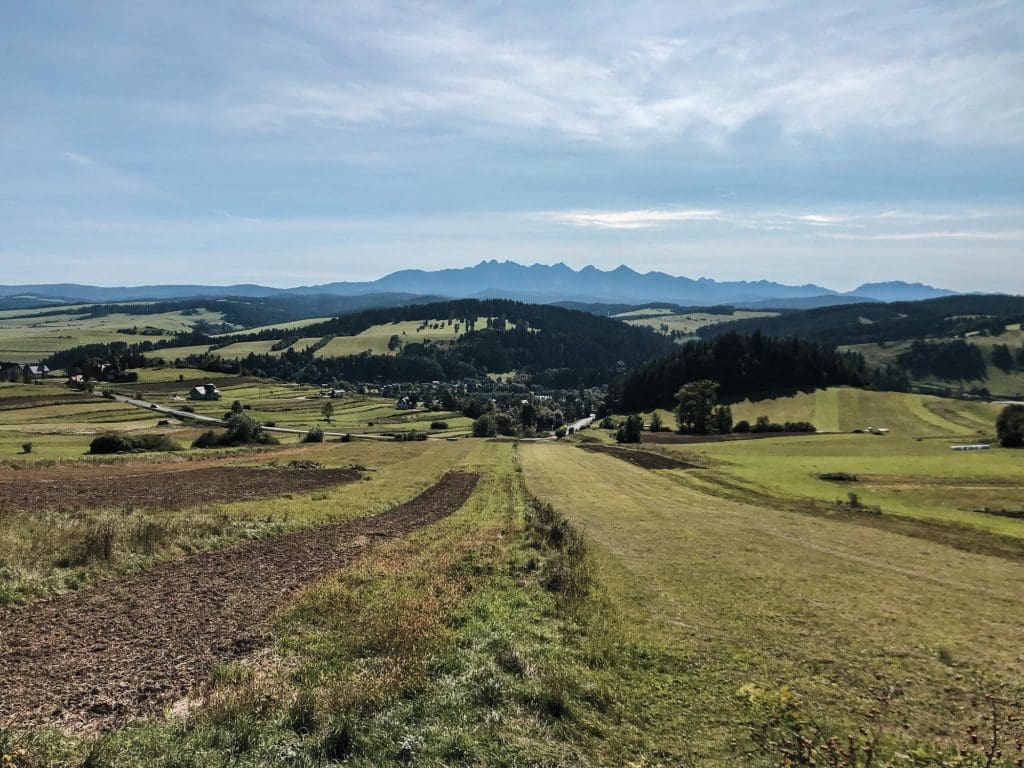 It's my favorite place in Poland 🙂 .
Campsite website: Click Here