Castro Marim is a town located on a hill with a view of the Guadiana River, which forms a natural border between Portugal and Spain. It's mainly known for its medieval castle and fortress, visible from afar, which are the main attractions.
The town has been inhabited since prehistoric times, and its strategic location made it an important fortress during the Islamic occupation of the Iberian Peninsula.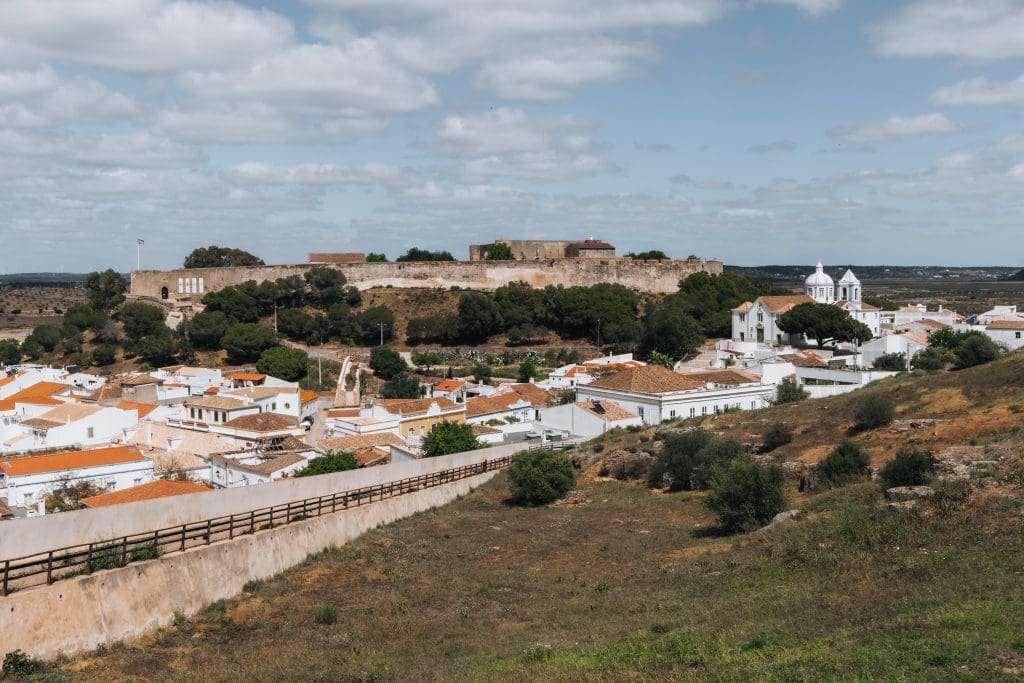 Main monuments and attractions
The castle and nearby fortress are located on the hills surrounding the town and date back to the 13th century. They were built to defend the town against Islamic invaders. Nowadays tourists can explore the castle's towers, walls, and ramparts, which offer magnificent views of the surrounding landscape, including the Spanish border and Ayamonte, located on the opposite shore, about which you can read more Click HereThe castle also houses a museum where visitors can learn about the city's history and culture. It also serves as a venue for cultural events and festivals throughout the year, including concerts, theatrical performances, and medieval reenactments.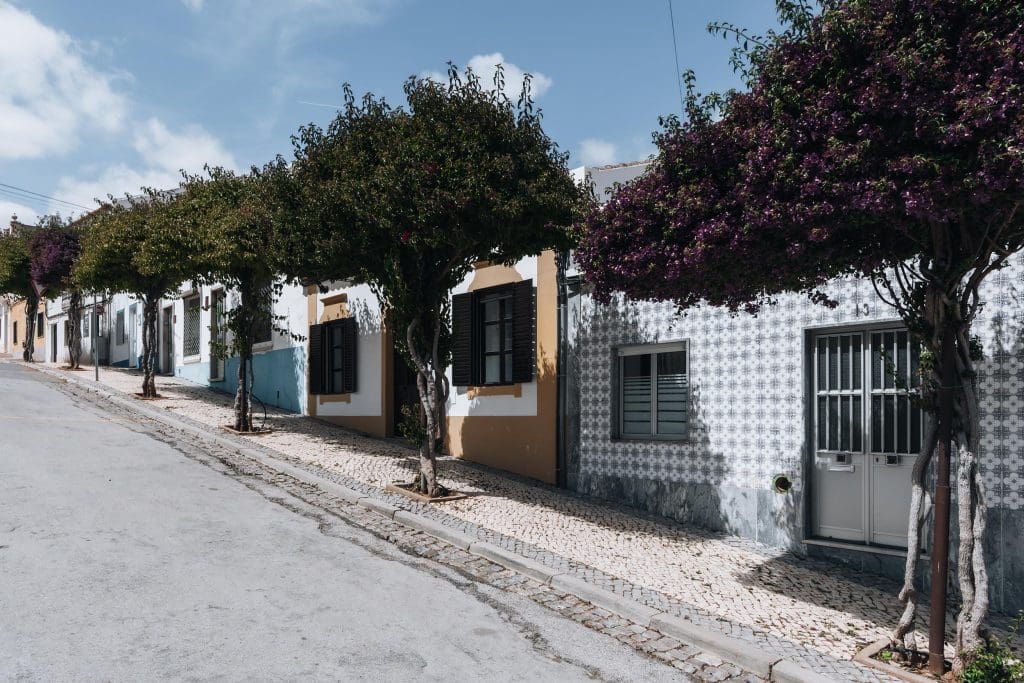 Walking along the narrow streets of the old town provides many aesthetic experiences. You can find small bars, restaurants, and fancy souvenir shops on the charming streets. And of course, ubiquitous, colorful azulejos (Portuguese tiles) on the facades of houses add to the charm.

For those who enjoy photographing wildlife, I recommend visiting the nearby Sapal Nature Reserve. This protected area is home to many species of birds, including flamingos, herons, and storks. You can take a guided tour that includes visiting an observation tower and a boat trip on the Guadiana River.

What to eat?
Castro Marim is known for its gastronomy, which includes a variety of dishes made from fresh seafood, vegetables, and fruits. One of the most famous dishes in the town is arroz de lingueirão, a rice dish with razor clams. Tourists can also try cataplana, a seafood stew cooked in a copper pot, or carapaus alimados, a dish made of pickled horse mackerel.
Unfortunately, we couldn't eat in local restaurants because they didn't allow us with our dog on the patio, but we went to a "cafeteria" in the Corvo store in the center. It was not typically a restaurant, but more of a bar, and we couldn't complain.
The photo below shows a dish called in menu Lulinhas Fritas - fried baby squids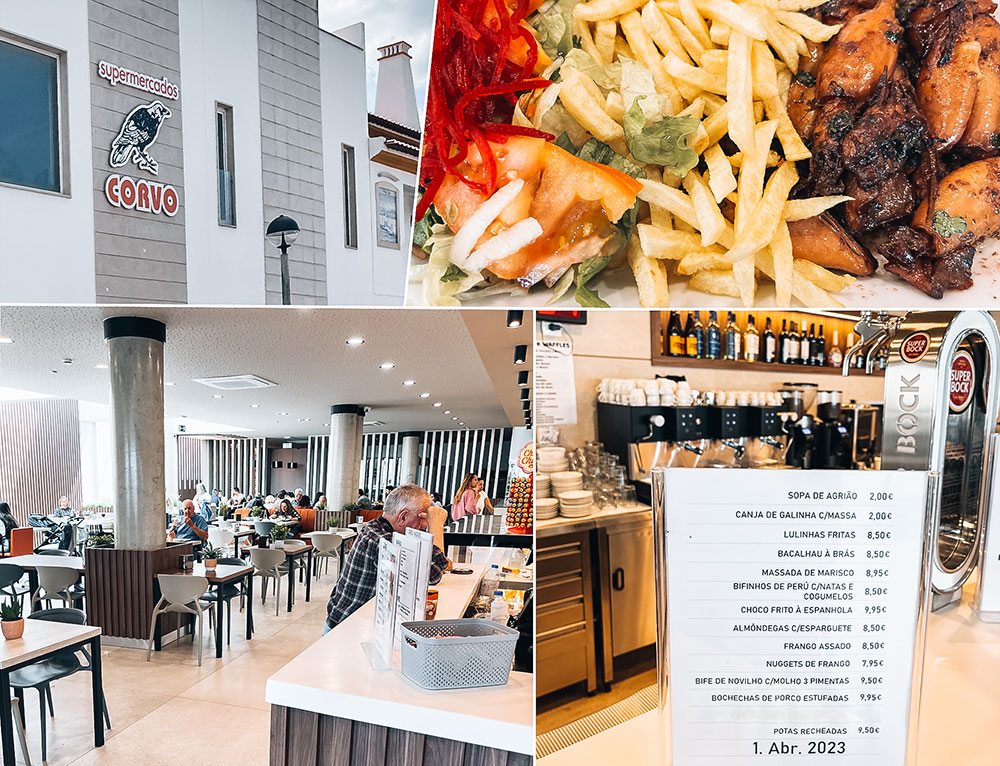 Legends and traditions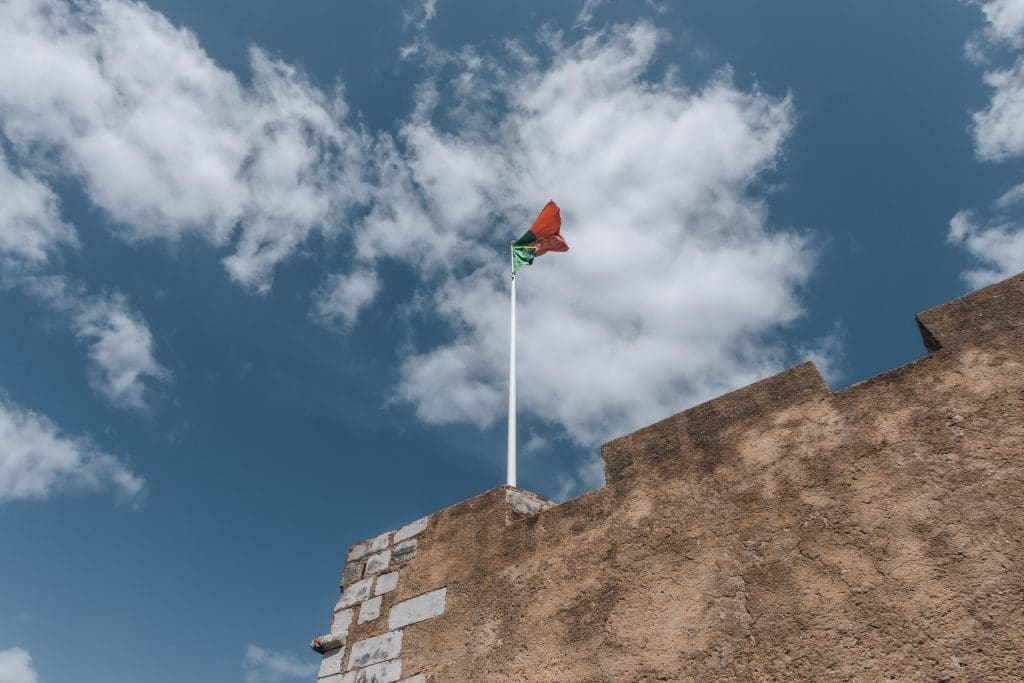 The town has rich folklore and tradition. One of the best-known legends of the town is about the moura encantada, or enchanted Moorish woman. According to this legend, a beautiful Moorish princess was imprisoned in the castle tower by a Christian knight. She swore to stay there until her true love came to rescue her... She must have waited a long time because it is said that on clear nights, the princess can still be seen wandering on the castle walls...

A well-known local event is the Festa da Nossa Senhora dos Mártires, which takes place every August. This festival celebrates the town's patron saint, Mother of the Martyrs, and includes a procession, fireworks displays, and concerts.


Castro Marim is a unique and charming town that offers visitors a glimpse into the rich history and culture of the Algarve. If you're traveling along the southern coast, it's worth stopping by, and also visiting the neighboring town - Vila Real de Santo António, which I'll write about soon... Vila Real de Santo António, o którm niebawem…
Official website: Click here