Fóia is the highest viewpoint in the Algarve region of Portugal, and it offers stunning views of the surrounding mountains, valleys, and coastline...
The Algarve and Andalusia are two regions in southern Europe that are known for their beautiful beaches and coastal towns. However, there are also many beautiful spots in these regions that are located tens of kilometers away from the coastline.


Fóia, the Algarve's highest mountain at 902 meters (2,959 feet) may not be too high, but it is indeed visible from many parts of the Algarve. I like to look at it from my lovely Costa Vicentina, as the puffy clouds stick to it beautifully in the off-season.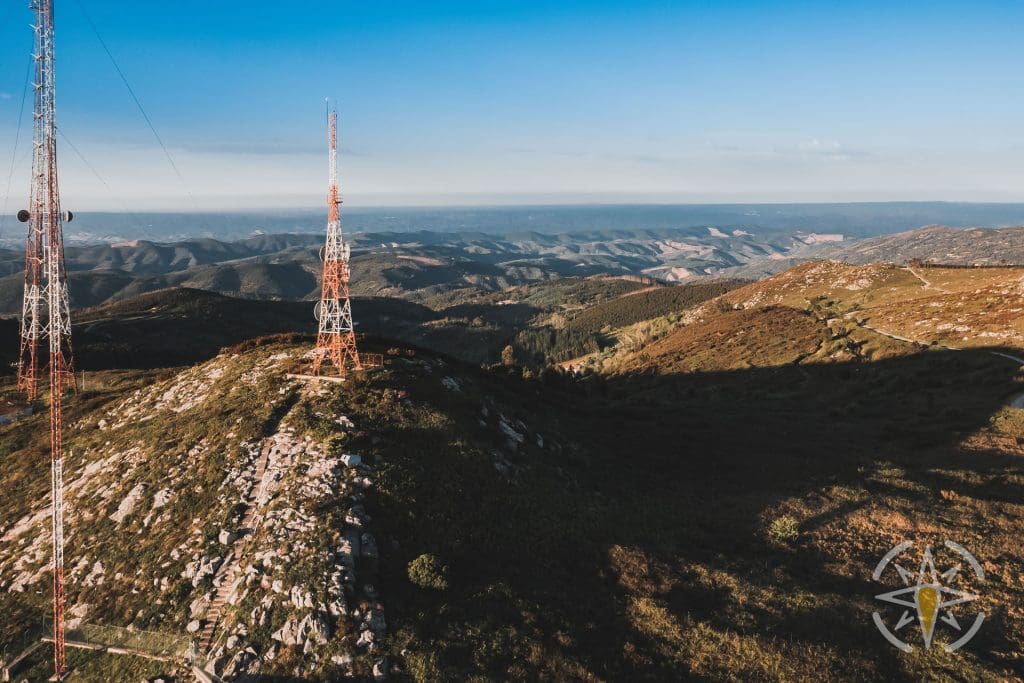 There are numerous trails leading to its summit, depending on which side you want to ascend or descend. You can also reach the summit by car, motorbike, or bicycle.
The views from the top are great, with good visibility we can see the Algarve's capital Faro on the left and other towns on the south coast. On the west side, you can admire the coastline of Costa Vicentina.
At the top, there are a few large antennas, a gift shop, and a bar.
There is also a plaque commemorating the story of how the Moloca ship was saved from smashing into the steep shores of the continent during a violent storm. Fortunately, Captain Pedro da Silva spotted Fóia's silhouette at the right moment and was able to navigate safely to shore. In gratitude for saving his life and fortune, he built a monastery at the foot of the mountain.
PS I recommend visiting the town of Monchique on your way to Fóia, a rather unpopular holiday destination, but what a lovely corner of the Algarve.