Looking out over the green hills above the Solina...
We chose Jawor Campsite 248 for our first night in the area, and it was a great choice. It was just a short walk to the dam and the mud beaches. I'm not sure what the atmosphere is like here in the summer, but I imagine it's bustling and noisy. We visited at the end of September, so we didn't experience any crowds.

The area around the dam is too commercial for us. We would have preferred to stay somewhere more secluded, but we didn't know what to expect at the isolated parkings and rest stops.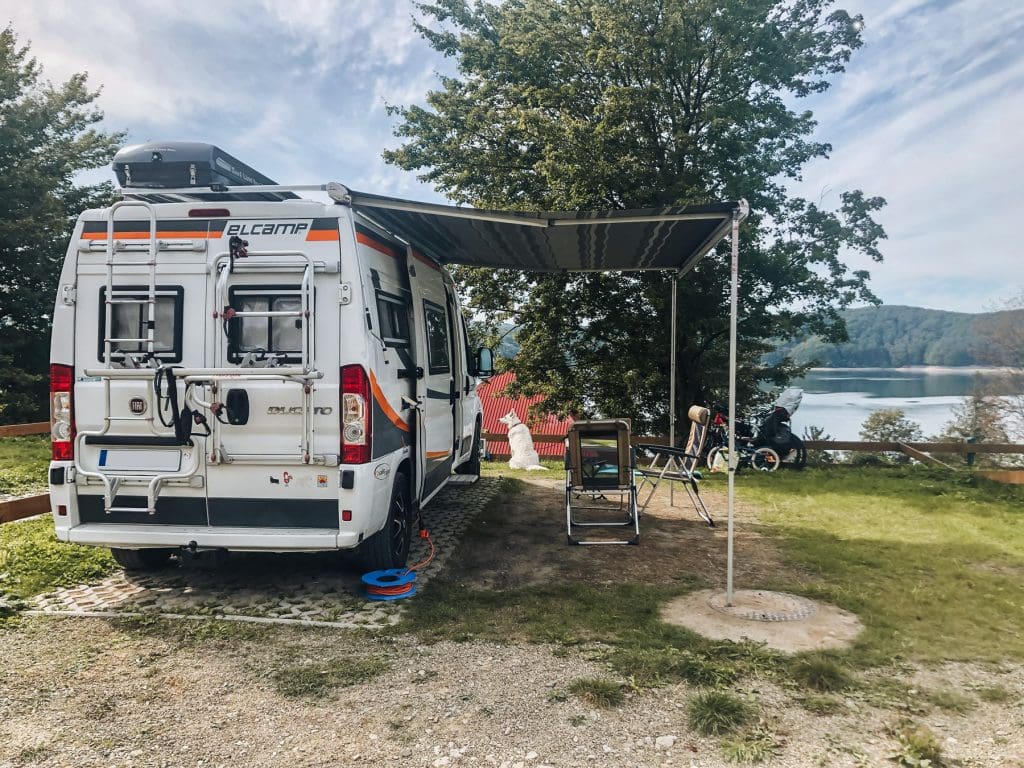 The sanitary facilities were ok. The parcels were comfortable and grassy with a view of the lake.

PS PS The only thing I can complain about is the decrepit children's playground. The toys were all broken and thrown around. I understand that children can be destructive, but the staff needs to do something about the wobbly ladders and swings. It's not safe for children to play on them.
And because we can't stay in one place for too long, we moved along the lake shore towards Polańczyk Click Here.