The Spanish have paella, and the Portuguese, especially those from the south, in Algarve, serve their guests the famous cataplana.
Cataplana is a traditional Portuguese dish from Algarve, a region in southern Portugal. It is cooked in a special pot called cataplana.
Cataplana is a traditional Portuguese dish that is cooked in a two-part pan made of brass or aluminum. The lower part is flat and has handles, while the upper part is convex and has a clamp. When the pan is closed, the steam is trapped inside, which helps to cook the food evenly and imparts a rich, flavorful broth.

Historical records suggest that cataplana originated in the Algarve region of Portugal and was most likely designed by Arabs who inhabited the region in the Middle Ages. The Ria Formosa region, which is abundant in mussels, was once home to a traditional method of cooking mussels in a pot dug into the ground and covered with sand, over smoldering coals.

One of the mussels farms on the Ria Formosa, Faro

Today, brass cataplanas are made by artisans who form them using precise hammer blows. The pots can be purchased in stores that sell regional products.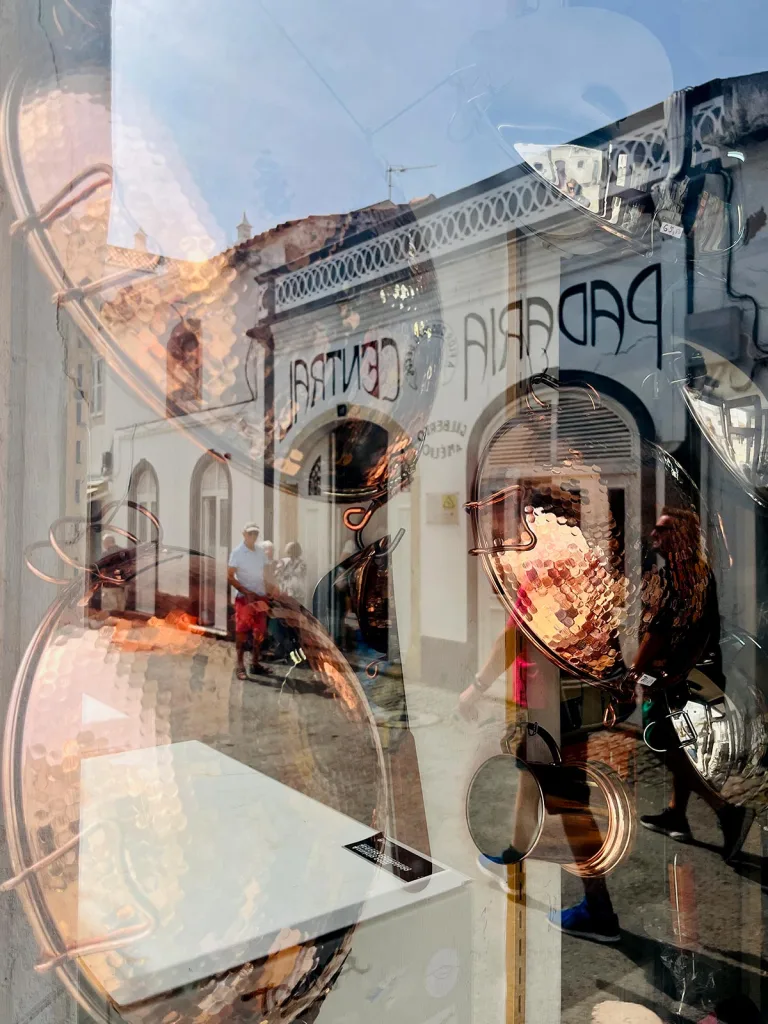 Istnieje niezliczona ilość potraw, które można przyrządzić w cataplanie.
Prominent among this variety of recipes are:Amêijoas à Portimonense, Amêijoas na Cataplana, Perdizes com Amêijoas na Cataplana, Cataplana de Porco com Amêijoas, Cataplana de Tamboril and many others. However, some of the most popular versions of cataplan are:
Cataplana de marisco (with seafood)
Cataplana de peixe (with chunks of fish)
Cataplana de carne (with meat)
Cataplana de legumes (with veggies)
I highly recommend trying it!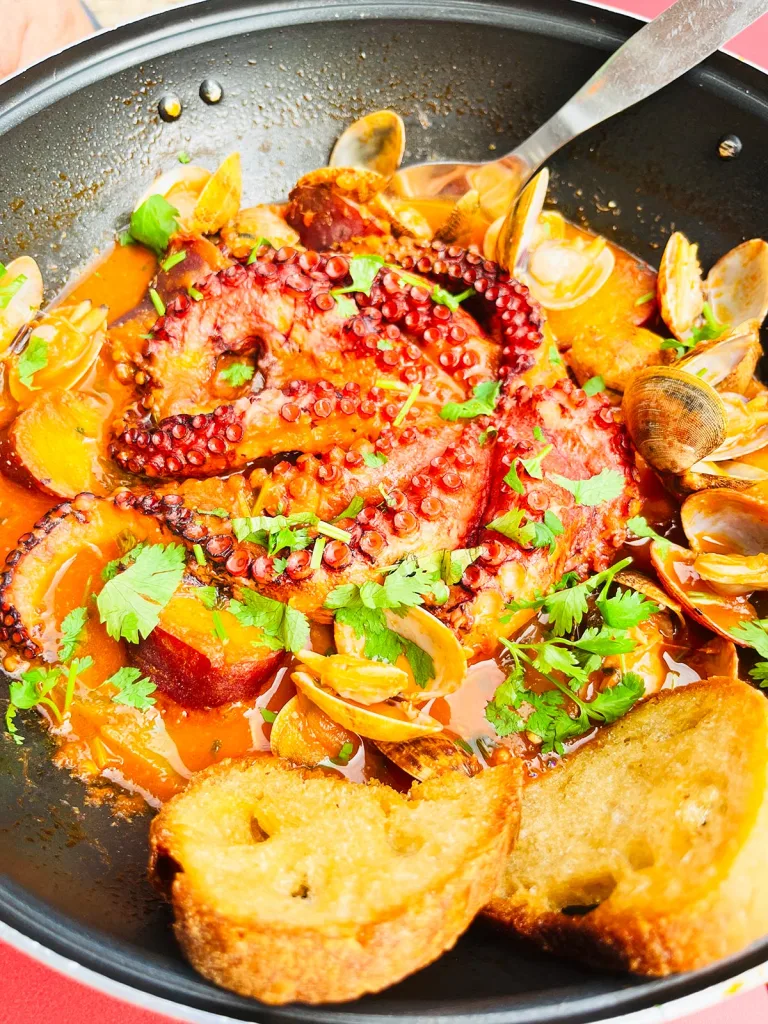 Here is a photo of a dish made with octopus and sweet potatoes. It was delicious and filling. The portion was big enough for the three of us, but we still felt a little too full.
In June, Cataplana in Castro Marim celebrates its festival.