Small Pyrenean town on a rapid river…
Torla is a small town in the Autonomous Community of Aragon, Spain. It is surrounded by five peaks, lush pine forests, and the Ara river. To me, it looks like a mountain paradise, a place I would love to go on holiday. There are plenty of leisure activities to enjoy, such as hiking, canoeing, or rafting. It is also a great place to base yourself for exploring the surrounding Pyrenees mountains.

Camping Rio Ara, where we stayed is located on a rushing river, with a beautiful view of the peaks of the natural park Parque Nacional de Ordesa e Monte Perdido. From the area around the campsite, you can go out on the trails, into the higher parts of the mountains.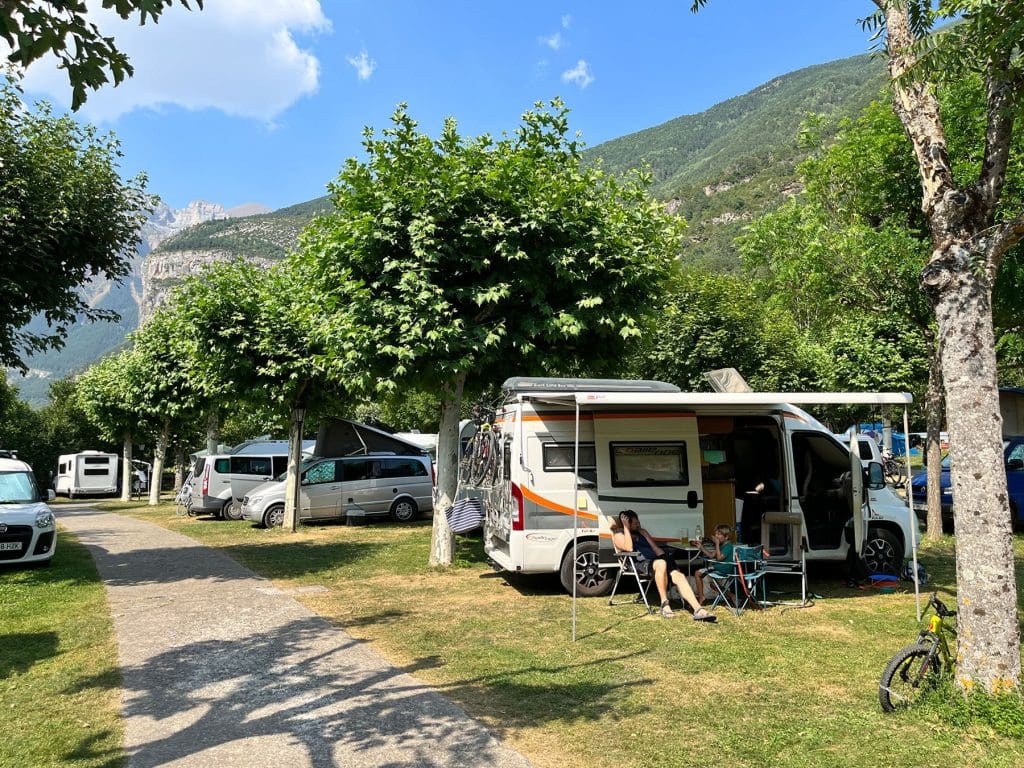 Torla - the town centre
The medieval style of the sloping streets, the beautiful romantic church and the typical mountain houses with chimneys, geraniums in the windows, the bustle of tourists on the main street... I would love to see this place also in the wintertime, covered with a thick layer of snow 😉.
__________
See the photo gallery 👇🏻