The Algarve's stunning beaches
Barreta beach is one of the prettiest beaches located on the island of Faro. This island is separated from the mainland by the Ria Formosa lagoon, which is a nature reserve and a haven for birds and other wildlife.
To reach the beach, you can take the ferry that transports visitors from the center of Faro to the opposite shore of the Ria Formosa lagoon. After crossing the lagoon, you can continue walking across the dunes.
The beach can also be reached by walking from the main beach of Faro Island (1 on the map below) to the end of the cape by the beach, or by a wooden footbridge (2 on the map), which you enter from the end of the street. It is impossible to get lost here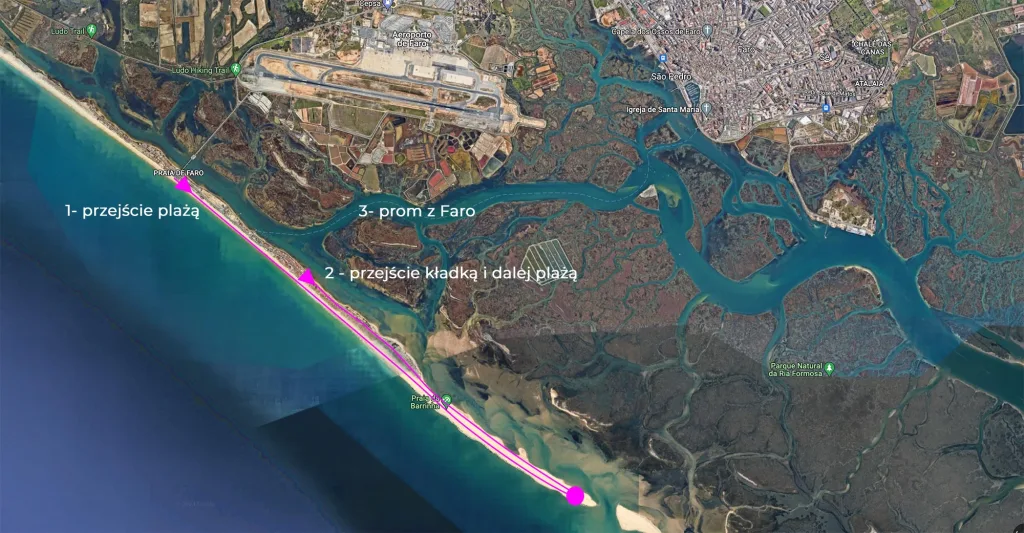 View from a drone

Other beautiful Algarvian beaches: