Odkrywamy prawdziwe Soho Malagi
Kilka metrów za słynną La Plaza de La Merced można wejść do galerii sztuki ulicznej! Stąd to kilka kroków do Alcazaby, domu urodzin Picassa, samego centrum miasta, ale jeśli chcecie zobaczyć graficzne perełki – to Lagunillas zaznaczcie w notesie jako: WARTO ZAJRZEĆ!
Dzielnica ze względu na położenie miała stanowić nowoczesne, turystyczne przedłużenie centrum Malagi, jednak plany rozminęły się z ich realizacją. Część starych domów wyburzono, inne typowo andaluzyjskie zabudowy pozostały, a jeszcze inne, przekazane samorządowi opuszczone lokale i działki, popadały w coraz to większą ruinę.

Sztuka odpowiedzią na kryzys

Kolorowe, miejskie pejzaże, z których zresztą dzielnica jest dumna, są odpowiedzią na zastały kryzys, i brak możliwości podjęcia pracy przez jej mieszkańców. Za inicjatywą artysty Miguela Ángela Chamorra, powstała organizacja Fantasía en Lagunillas, która rozpoczęła organizowanie warsztatów artystycznych, dla młodych, szukających ucieczki poprzez sztukę. W wyniku tej działalności narodziła się Plaza Esperanza (Plac Nadziei), uliczny parking przekształcony w boisko do koszykówki i miejsce spotkań.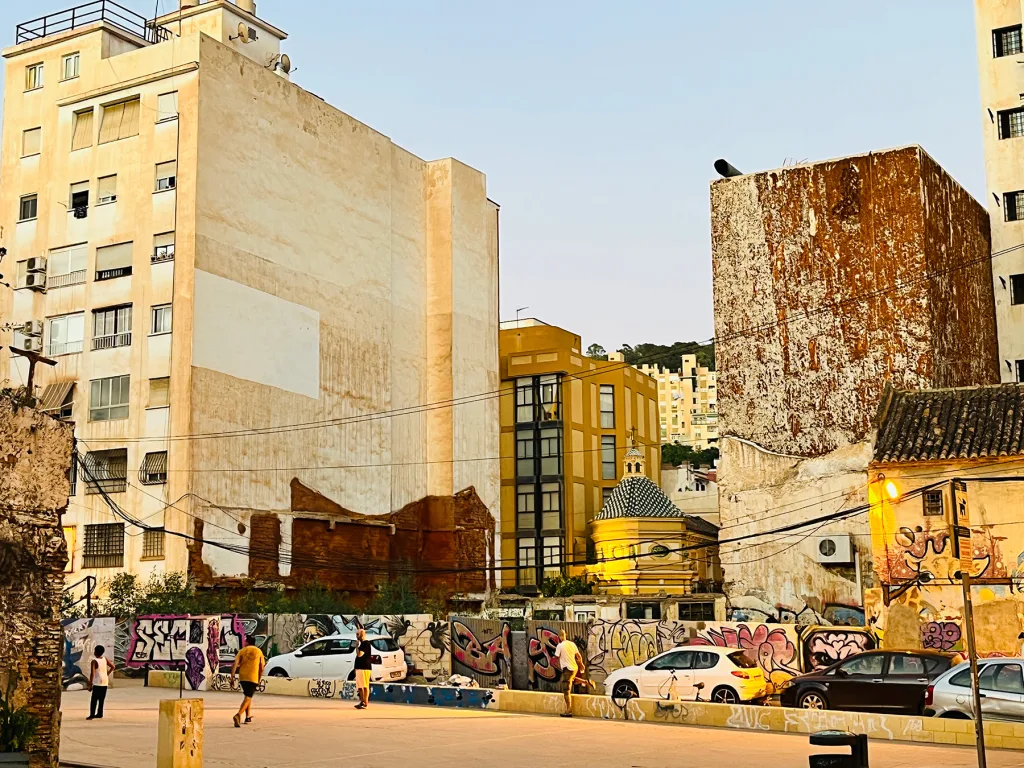 Trasę murali najlepiej zacząć na Calle Huerto del Conde, gdzie "Guernika" Picassa, często pozostaje niezauważona przez pędzących przechodniów.
Na innych obrazach, zobaczymy uwiecznionego lokalnego tancerza Pepito Vargasa, który towarzyszył takim postaciom jak Lola Flores, Concha Piquer & Camarón, or "El Chamorra", malageńskiego śpiewaka.


Inny bohater murala to "La Cañeta", śpiewak, który zaczynał karierę jako dziecko koncertując w słynnej tawernie El Pimpi, a talentem podbił najlepsze madryckie tablaos (knajpki flamenco). Po drodze, w zaułkach bez nazw, zobaczymy anonimowe twarze i odległe pejzaże. Legenda głosi, że staruszka z jednego z malowideł, drapie samochody, które parkują przed jej twarzą…
Tutaj także, znajduje się klub ludzi kreatywnych La Polivalente, gdzie odbywają się jam sessions, i ciekawe kameralne koncerty.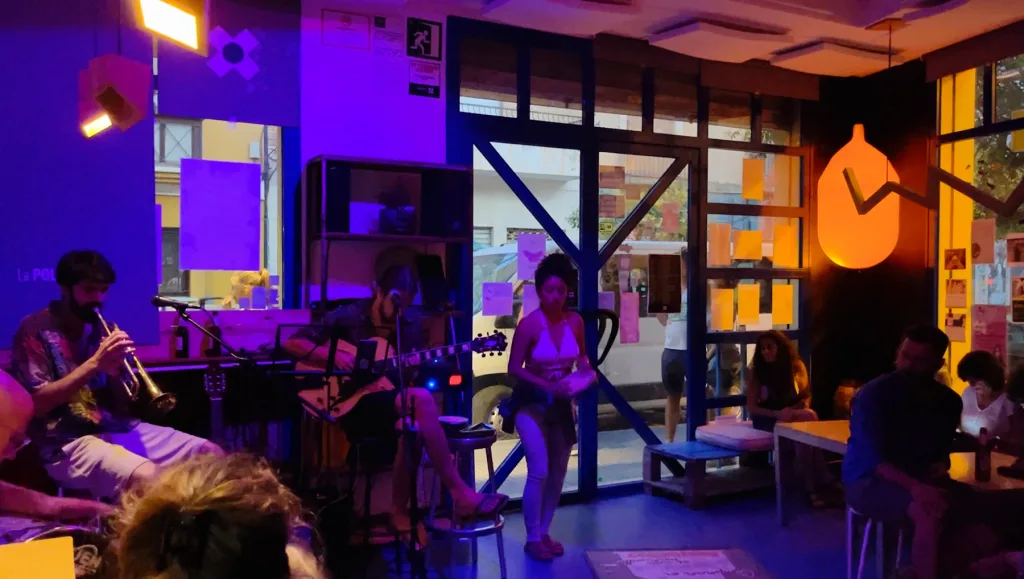 Zresztą, sami zobaczcie i dajcie się ponieść labiryntom kolorowych uliczek, upstrzonych pięknymi obrazami, z których każdy opowie Ci jakąś historię…