Peñón de los Enamorados ... the legend rock

Legend has it that El Peñón de los Enamorados, or the Lovers' Rock, got its name from a tragic love story. The tale goes that a young man from Antequera and his sweetheart from the nearby town of Archidona were deeply in love, but the girl's father did not approve of their relationship.
In a desperate attempt to keep the couple apart, the father chased them to the top of the rock along with his guards. However, rather than being separated, the lovers decided to jump off the rock while holding hands, choosing to be together forever.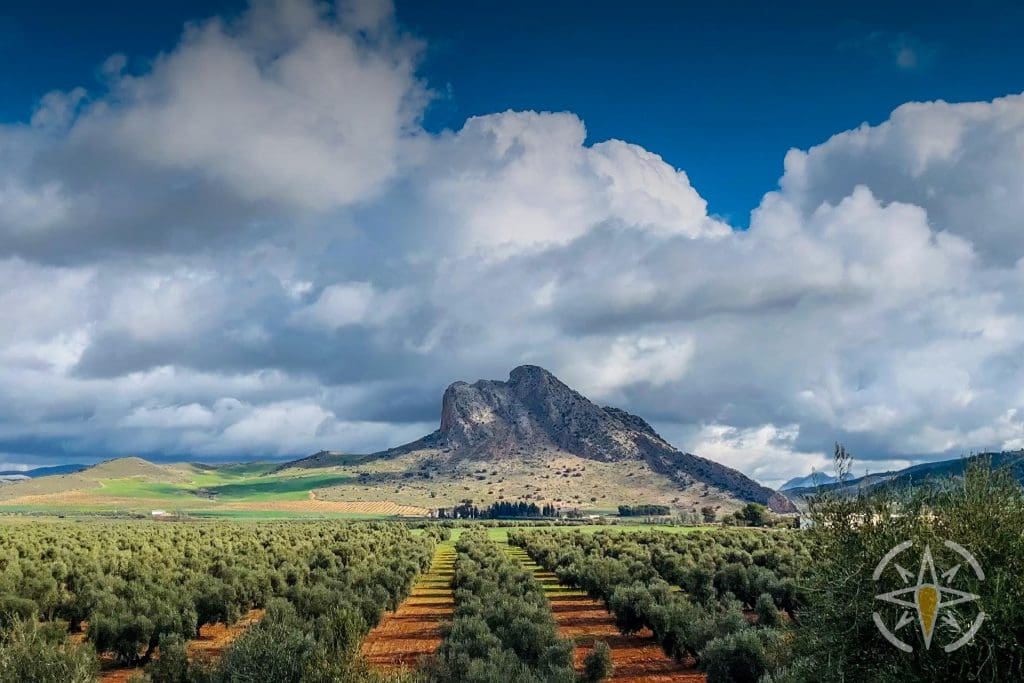 The stunning view of the mountain from the hills of Antequera is a sight to behold.
But that's not all - The Lovers' Rock has another exciting feature. If you look at its profile, you can see a reclining Indian gazing up at the sky. It's a fascinating rock formation that has captured the imagination of visitors for centuries...