Letnie przyjemności…
Tinto de verano (wymowa: tinto de berano, z tłumaczenia na polski "letnie wino"), to typowo hiszpański napój, którym w letnie upały raczą się zarówno Hiszpanie jak i turyści.
Powstanie tego wyjątkowego napoju sięga początku XX wieku, gdy mieszanie wina z napojami gazowanymi stało się popularne w Kordobie. Miejscem, gdzie odbywały się spotkania muzyków i innych znanych osobistości, które chętnie delektowały się mieszanką wina z gazowaną wodą, była Avenida de la Arruzafa.
To właśnie tam, w barze o nazwie La Venta de Vargas, prowadzonym przez Federico Vargasa Martíneza Mahedero, narodził się pomysł mieszania wina z sodą. Z biegiem czasu Vargas zaczął dodawać do podstawowej receptury także owoce, takie jak cytryna, pomarańcza i inne. "Vargas" stało się z czasem nazwą tego napoju, który można zamówić w barach w różnych wariantach, np. z dodatkiem wermutu.
Drink Tinto de verano składa się z czerwonego wina (najczęściej jest to delikatne, lekkie wino stołowe) i napoju gazowanego, w praktyce najczęściej jest to Sprite, lub 7Up. Serwowane jest z lodem, pomarańczami lub cytrynami. Gdyby nie gaz, w smaku byłoby bardzo podobne do innego hiszpańskiego koktajlu na bazie wina – Sangrii.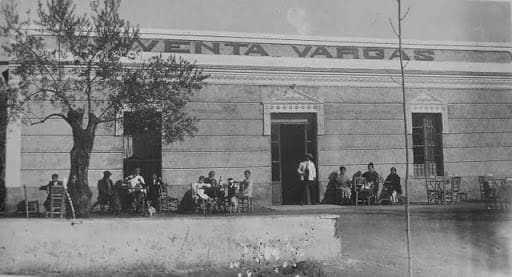 Najlepszy andaluzyjski przepis:
1:1 czerwone wino stołowe z Sprite lub 7Up
dodać kostki lodu i plasterek cytryny
opcjonalnie można dodać dla wzmocnienia smaku kieliszek rumu lub vermutu