To prawdziwe dzieło przyrody położone tylko 30 km na północ od Malagi!
Jednym z bardziej zachwycających miejsc Andaluzji jest rezerwat przyrody Paraje Natural Torcal de Antequera. To prawdziwe dzieło przyrody położone jest tylko 30 km na północ od Malagi zajmuje 17km kwadratowych powierzchni, na których znajduje się około 1000 jaskiń.
Surrealistyczny krajobraz, trochę przypomina scenerię z innej planety, a to przez spektakularne formacje wapienne wyrzeźbione dzięki zachodzącym zjawiskom krasowym. Skały zaczęły formować się około 200 milionów lat temu, kiedy większa część Europy i Bliskiego Wschodu znajdowały się pod wodą, dlatego w parku można natknąć się na ślady amonitów.
Niektóre skały przez posiadane charakterystyczne kształty mają swoje nazwy, i tak podziwiać możemy: śrubę, obserwatora, kapelusz, czy wielbłąda.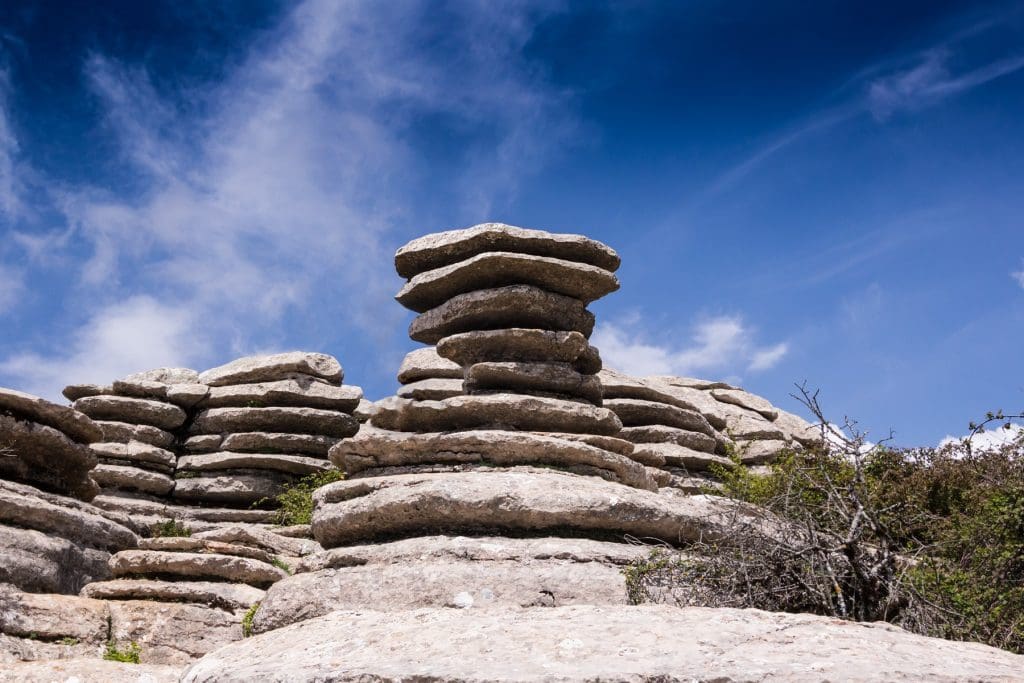 Cierpliwi obserwatorzy przyrody mogą także podziwiać przedstawicieli świata flory: sępa płowego, orła przedniego, sokoła wędrownego, lisa, czy koziorożca. Wyjątkowość obszaru parku doceniło UNESCO umieszczając park na Liście Światowego Dziedzictwa.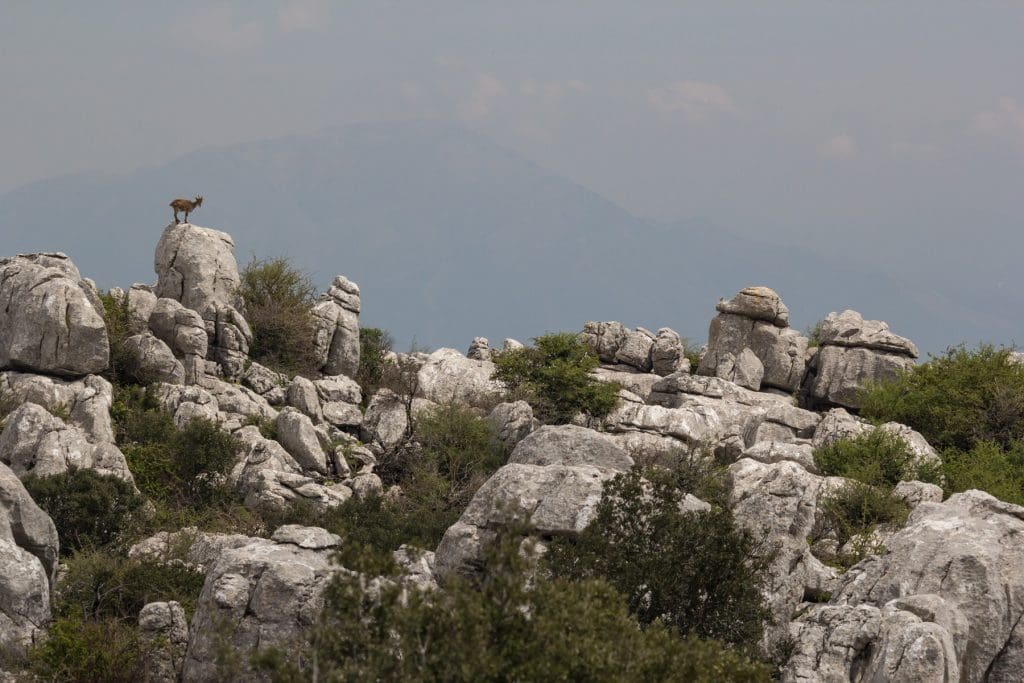 W ofercie parku znajduje się obserwatorium astronomiczne Click Here i restauracja. Na oficjalnej stronie można zapoznać się z przygotowanymi szlakami, które różnią się stopniem trudności Click Here, a także tematyką Click Here. Druga opcja jest płatna, ale dzięki wiedzy przewodnika na pewno nie zgubimy szlaku, o co wcale nie jest ciężko, a także pomoże nam dostrzec ślady prehistorii w postaci amonitów.
Wedle uznania możemy także podążyć szlakiem jaskiń, bądź wybrać się na nocną wędrówkę w blasku księżyca. Daty i kontakt w sprawie rezerwacji wycieczki podany jest na stronie parku Click Here. Trasy są dobrze oznaczone, zatem nie pozostaje nic jak tylko założyć wygodne buty, zabrać dużą ilość wody, i poczuć magię tego skalistego miejsca.
CIEKAWOSTKA
Jaskinie rezerwatu posłużyły jako siedziba wiedźm w scenerii filmu "Starcie tytanów" z 1981 roku.
How to get there?
Już sam dojazd drogą A-7075 jest wielką atrakcją, dostarcza nam pięknych widoków na okoliczne pasma górskie. Dojeżdżając do parku należy kierować się na "Torcal Alto Visitors Center". Dojazd samochodów prywatnych do górnego parkingu jest ograniczony, zatem najlepiej zostawić samochód na niższym parkingu, tuż koło drogi A-7075. Na szczyt dotrzemy podążając wg szlaku "pomarańczowego", oznaczonego na tablicy informacyjnej w pobliżu parkingu, to jakieś 3,7km spaceru. Można także skorzystać z kursujących busów w cenie 1,5 euro (opłata za wjazd i zjazd).