The enchanted city is located near the village of Valdecabras, in the heart of the Serranía de Cuenca Natural Park and is surrounded by lush pine forests.
It is undoubtedly one of the most spectacular places in Spain, where you can observe the geological process of karstification, in the form of bizarre rock formations that date back to 90 million years ago. The Enchanted City was part of the bottom of the Tethys Sea at that time. Isn't that fascinating? I love reading about the places we visit so that I can understand what I'm looking at.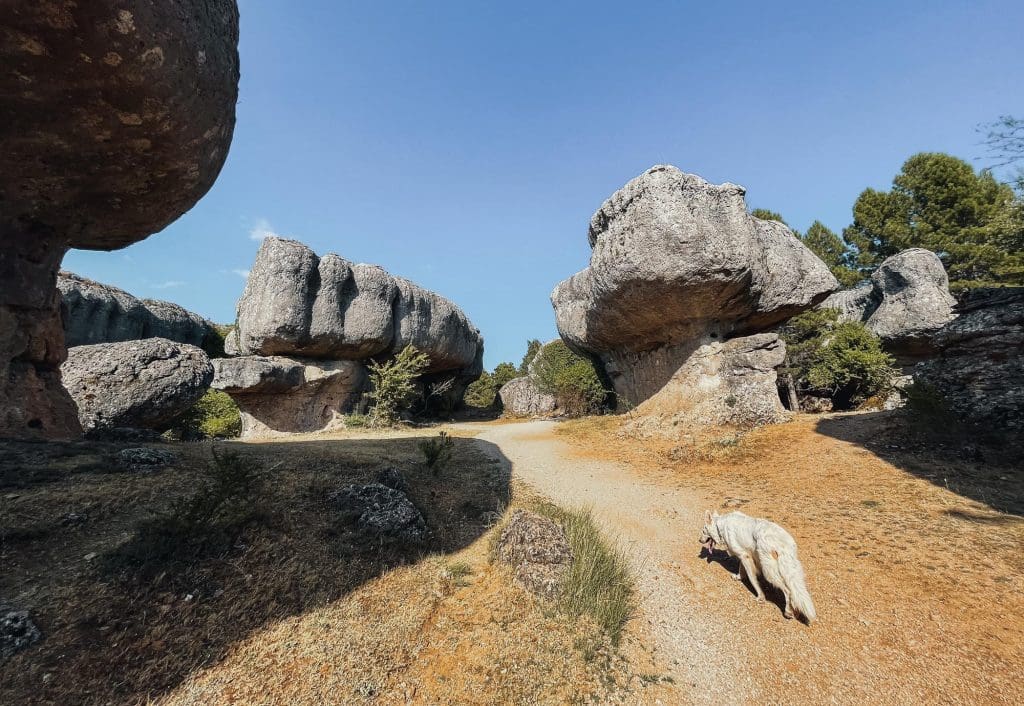 From the park's official website we learn:
"It dates back to 90 million years ago, when Enchanted City was part of the seabed of Thetis. It was quiet waters, which led to the deposition of salts, especially calcium carbonate.

At the end of the Cretaceous as a result of the Alpine orogeny, the sea retreated and seabed, composed of limestone surfaceed. Thousands of years of action of water, wind and ice can do today to see this amaxing geological phenomenon in which children and adults will enjoy a magical setting where you let your imagination run...".
At the entrance a map is attached to the ticket, with the names of the various rocks that we would identify in turn. A super exercise of imagination, we were looking for the Face of Man, the Dog, the Roman Bridge, the Bears, the Ships, among others.

A unique, beautiful, and worthwhile place to visit! 

More information on the park's website Click Here