Poznaj miasto położone nad brzegiem rzeki Guadiana – naturalnej granicy pomiędzy Portugalią, a Hiszpanią!
Ayamonte to hiszpańska miejscowość położona bardzo wyjatkowo, bo na samym końcu południowo-zachodniej części Hiszpanii w prowincji Huelva, u ujścia do Atlantyku czwartej, najdłuższej rzeki Półwyspu Iberyjskiego – Guadiany.
To piękne, niewielkie, typowo andaluzyjskie miasto, którego centrum stanowią głównie charakterystyczne bielone domy, wąskie uliczki pełne knajpek i sklepików, place, oraz kościoły w stylu Mudejar.

Pochodzenie nazwy miasta nie jest do końca jednoznaczne. Jedna z teorii wskazuje, że Ayamonte wywodzi się z arabskiego Anapote, lub łacińskiego Anapotemon, które oznaczają ujście lub lagunę rzeki. Inny pomysł łączy przedrzymski termin Aya z łacińskim Montis, które połączone oznaczają wzgórze, wzniesienie, górę. Nazwa Ayamonte w zapisach pojawiła się po raz pierwszy w XIII wieku.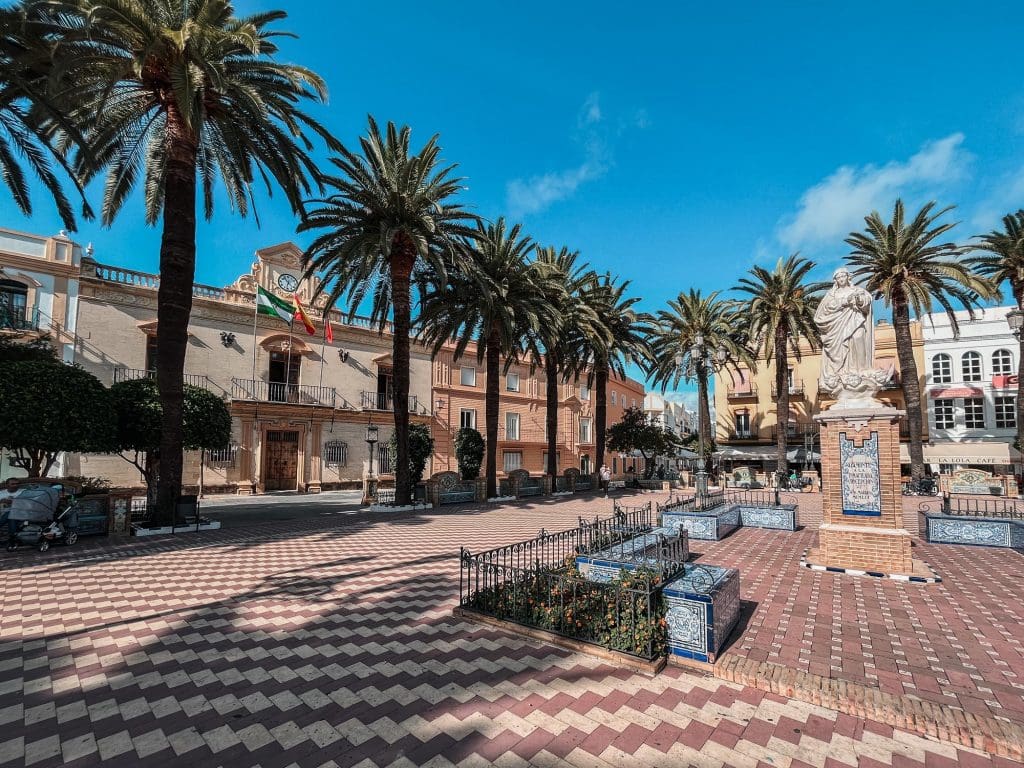 Atrakcje Ayamonte
El Parador de Ayamonte – najwyżej położone miejsce, znajdujące się na ruinach rzymskiego zamku z którego można podziwiać panoramę sąsiedniej Portugalii

Nabrzeże, z którego widać sylwetkę Międzynarodowego Mostu Guadiana, łączącego południową Hiszpanię i Portugalię (długość mostu to …666… metrów :)), oraz panoramę miejscowości Castro Marim z pięknymi ruinami zamku i fortecy

Parque Prudencio Navarro – park z rzeźbami i posągami, zwierzętami, placem zabaw

Beaches – niedaleko miasteczka znajdują się piękne, piaszczyste, rozległe plaże Costa de la Luz – Canela & Moral

Jeśli chodzi o architekturę, warto zwrócić uwagę na XVI-wieczne kościoły Nuestra Señora de las Angustias & San Francisco, XV-wieczny kościół parafialny Salvador, oraz okazałe posiadłości byłych emigrantów hiszpańskich, którzy na przełomie XIX i XX wieku powracali z Ameryki.

Jeśli będziecie przejeżdżać w pobliżu, warto przejść się uliczkami w centrum. Dla nas, podróżujących często z Algarve w głąb Andaluzji, Ayamonte to pierwsza miejscowość gdzie możemy odsapnąć, przekąsić tapas i pohablać sobie trochę 😉