Costa Nova to niewielka nadmorska miejscowość w Portugalii, położona w dystrykcie Aveiro. Jest to popularne miejsce wypoczynku, słynie z kolorowych, pasiastych domów, które zachwycają turystów z całego świata!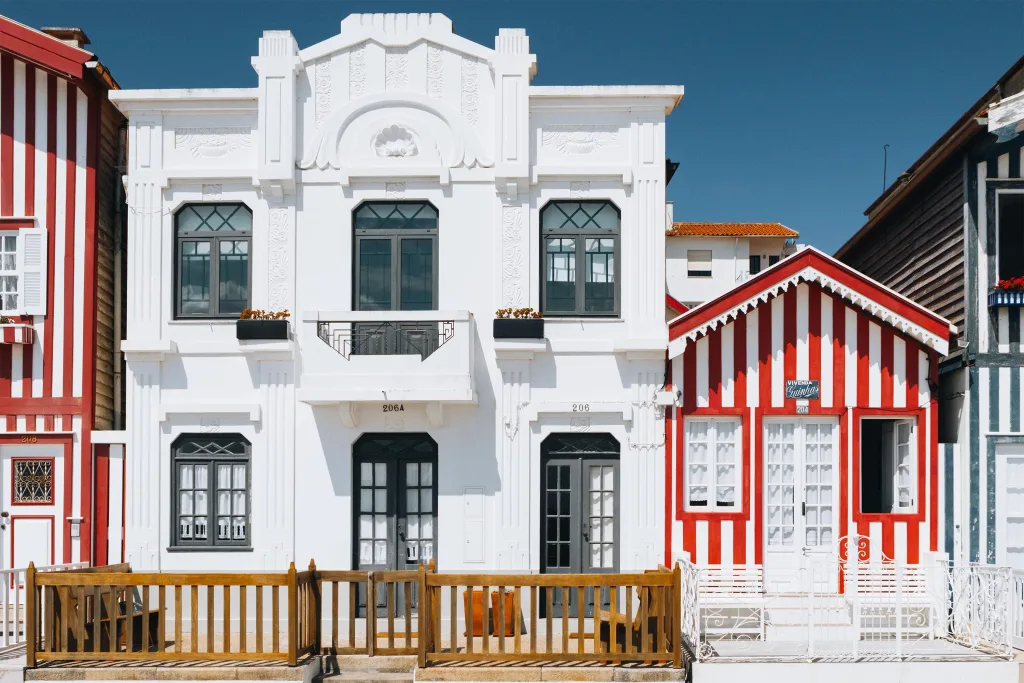 The history of the striped houses in Costa Nova, originally called palheiros, dates back to the 19th century when the town was inhabited by fishermen. During this period, fishermen built small warehouses and storage facilities for their fishing equipment right by the beach.

At first, they were painted with red paint, but over time, these warehouses transformed into residential houses where fishing families lived.
As they took care of the wooden exteriors, over time, the neighborhood became increasingly striped, colorful, and vibrant.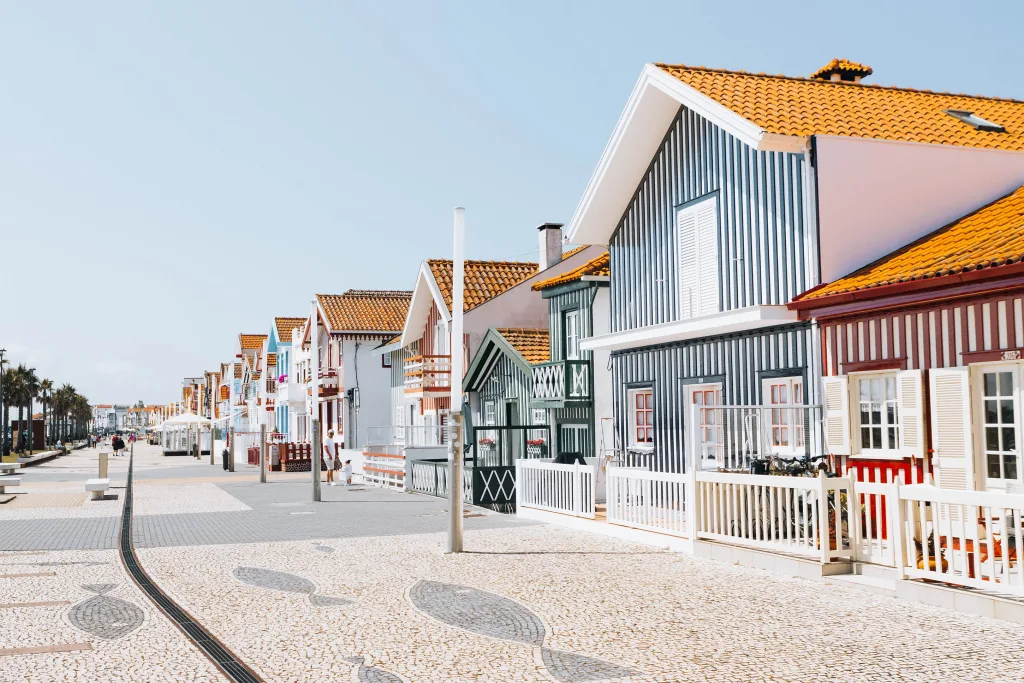 Today, there are around 150 striped houses in Costa Nova. They are painted in various colors, creating a unique sight that captivates anyone visiting this town. These cottages are not just a tourist attraction; they are also symbols of local history, culture, and tradition, representing an important part of the heritage of this region.
A significant number of them serve as tourist accommodations. If you'd like to stay in such a charming corner, you can explore available lodging options Click Here.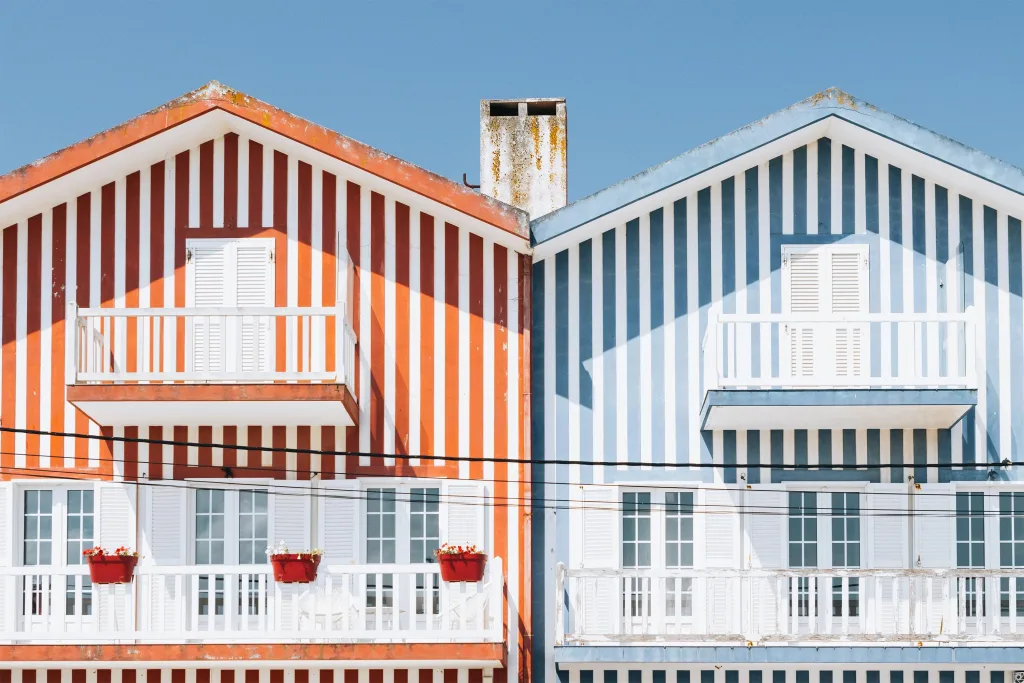 What to see in the Costa NovaClick to apply

In addition to the striped houses, in Costa Nova, it's also worth seeing:
Costa Nova Beach - is one of the longest and widest beaches in Portugal
The promenade - there are shops, restaurants, and bars, making it a delightful place for a stroll with a view of the striped houses and the Aveiro lagoon
Lighthouse in Barra
São Jacinto sand dunes - a nature park close to the Costa Nova
Aveiro Lagoon
—
Aveiro We visited the area in July, and we were amazed by how few tourists were strolling around the beaches and the Costa Nova promenade. I must admit I didn't expect this place to be so unique and peaceful. The beach is marvelous, and the colorful houses are delightful...
For the night we stayed at a campsite . Read more ClickHere.