Portugal is not typically associated with skiing or mountain peak adventures. However, in this post, I'll take you through some of the stunning locations within Portugal's highest mountain range, known as Serra da Estrela, with its peak, Torre, standing at 1993 meters above sea level. This range is part of the Castilian Mountain Chain, which stretches across both Portugal and Spain.
Despite its relatively low altitude compared to major European peaks, Serra da Estrela offers a unique and captivating experience for nature enthusiasts. The landscape is characterized by rolling hills, lush valleys, and crystalline lakes, making it a haven for hikers and outdoor adventurers.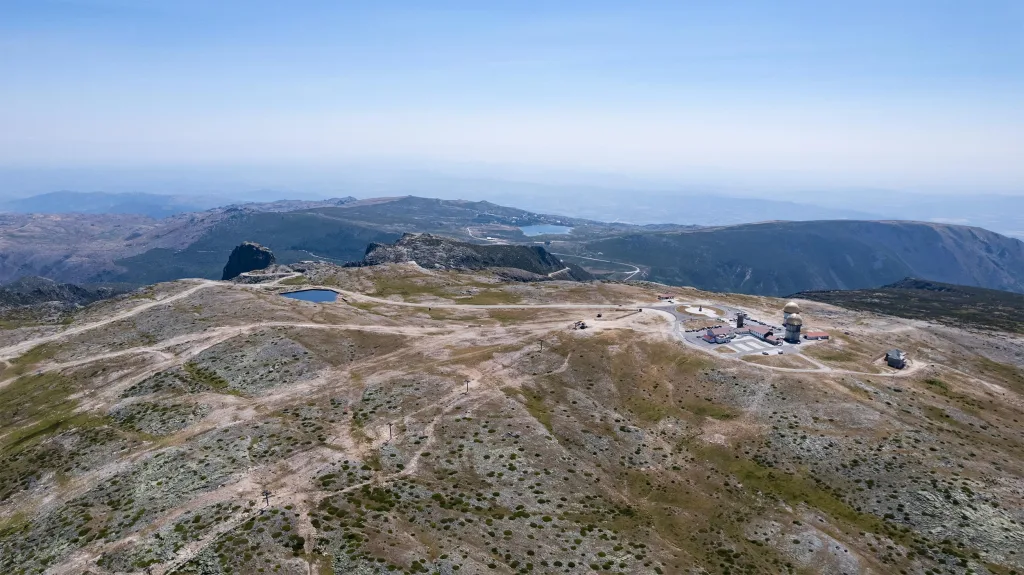 Our journey began in the south, from Algarve, heading north through the country. Our destination was the town of Covilhãand then to Campsite Pião (Click Here for more information, which is situated right along the main route that leads through the mountains.
Here's a useful tip for those traveling by camper – STICK TO THE MAIN ROAD N339! Our GPS led us to an unexpected surprise – a very steep and narrow shortcut...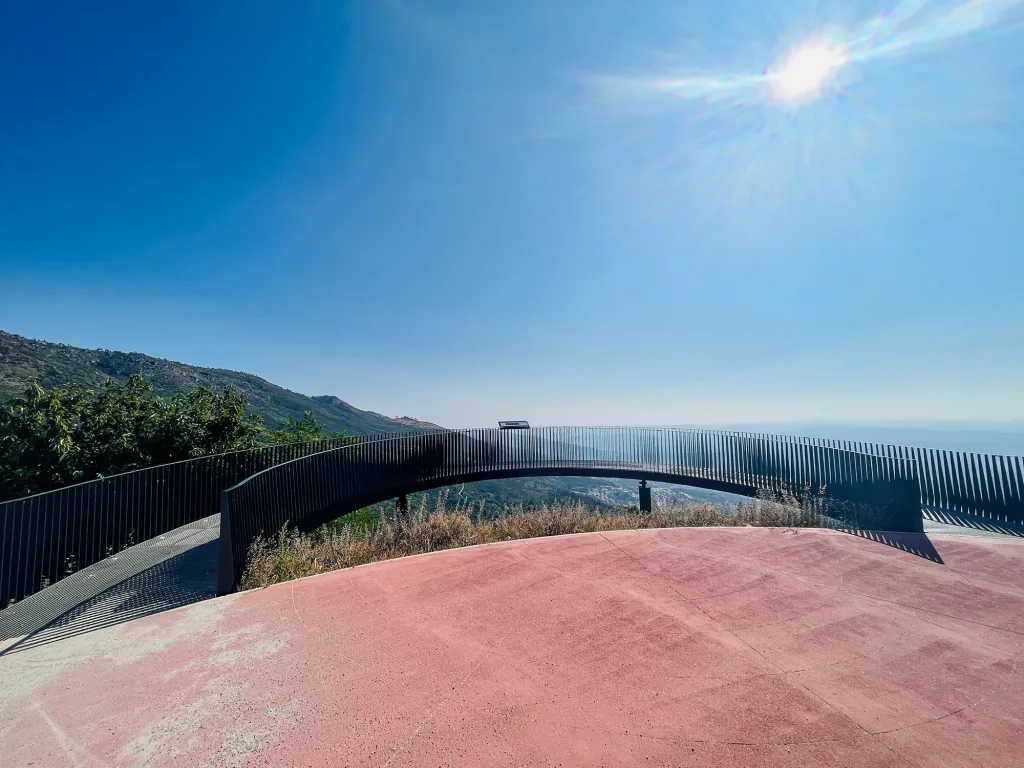 In the morning, we set off along the N339 route toward the summit of Torre, making stops at various scenic viewpoints. One of the most captivating stops was at Nossa Senhora da Boa Estrela, where a 7-meter statue of the patron saint of shepherds, carved into the rock in 1946, warmly welcomes visitors. In addition to the impressive sculpture, there's a small spring of fresh water and a delightful walking trail among the rock formations, making it a perfect place for a leisurely stroll.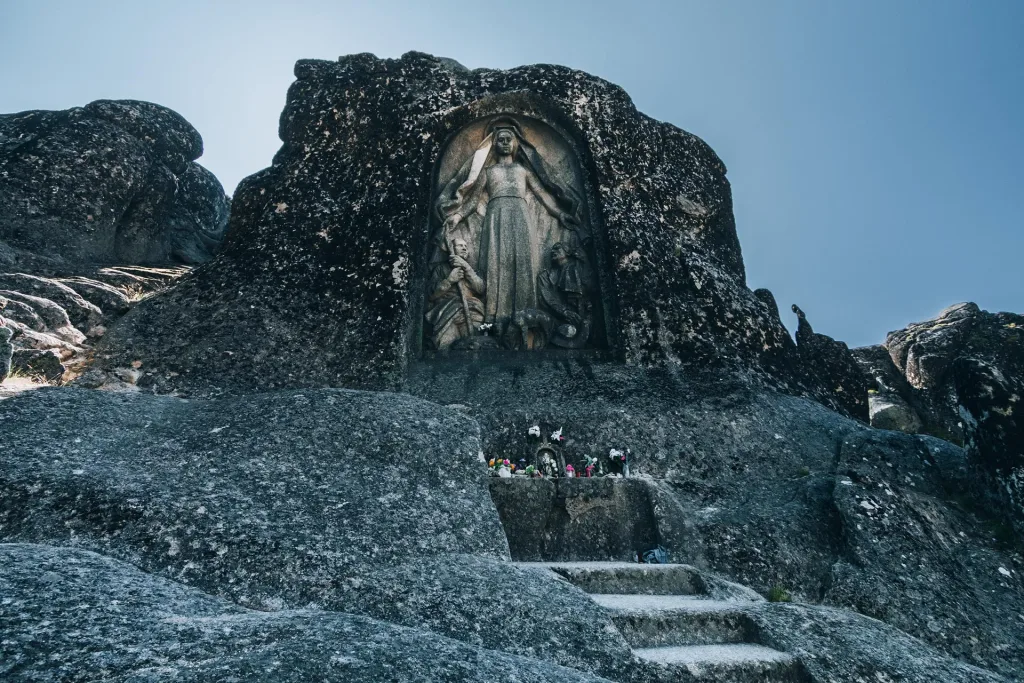 The ascent to Torre isn't particularly challenging. While there are a few switchbacks to navigate, it wasn't a major challenge.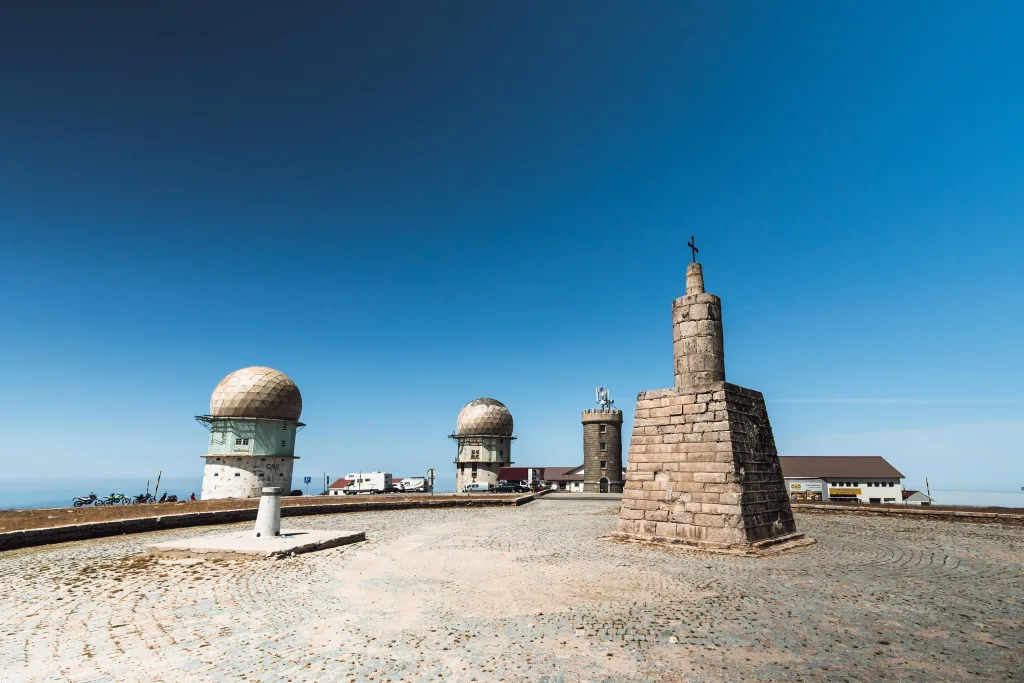 The summit is a flat area that houses a restaurant, shops, a chapel, a monument, a train station, and a few other buildings. I couldn't resist taking some memorable drone flights here, but please be aware of this - I was cautioned by a park ranger. Torre is situated within a nature park, and it's crucial to adhere to Portuguese laws governing drone usage. You can read more about these regulations in this article.
After savoring delicious fresh sheep's cheese accompanied by crispy, sweet bread, we began our descent towards the town of Seia, passing by the ski resort, picturesque lakes, and traditional Portuguese mountain villages.

A map detailing our route through Serra da Estrela👇🏻
It was truly one of the most beautiful mountain drives, with magnificent views of the slopes, valleys, lakes, and the peaks of Portugal's highest mountains...
Ski resort Serra da Estrela
It's the largest ski resort in Portugal, boasting ski trails spanning over 30 kilometers. The ski season typically runs from December to March. For detailed information, you can find it Click Here.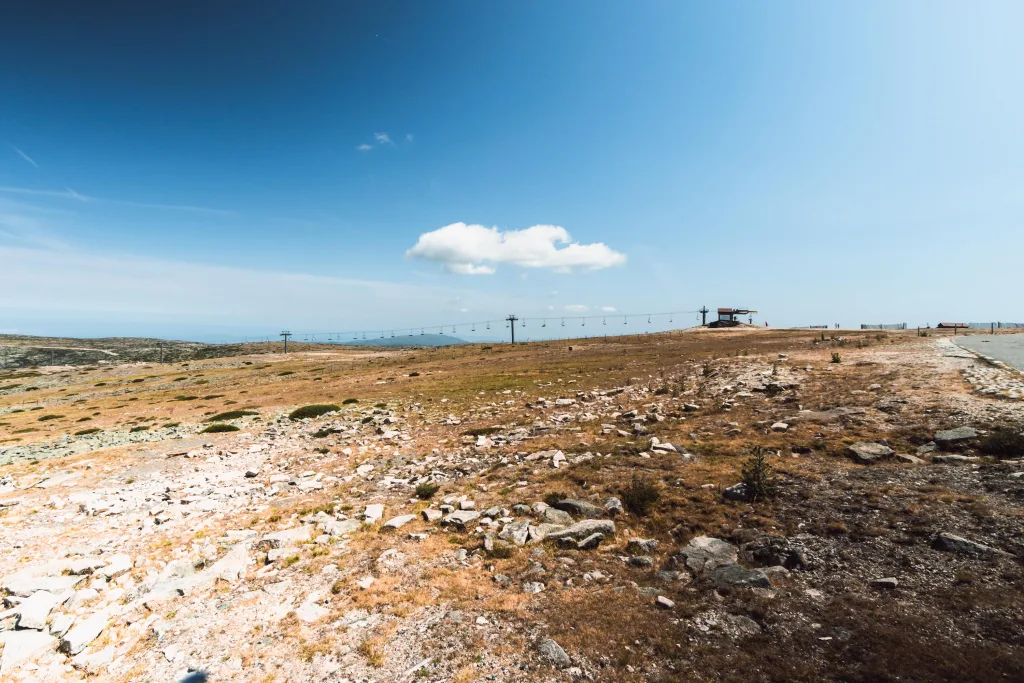 Leaving Seia, we set our navigation for Coimbra, which we decided to save for our next journey. We took a breather while gazing at this beautiful city. It was scorching hot, and we simply didn't have the energy or inspiration to explore so many historical sites. Instead, we headed to the cooler coastal areas at that time... to Aveiro…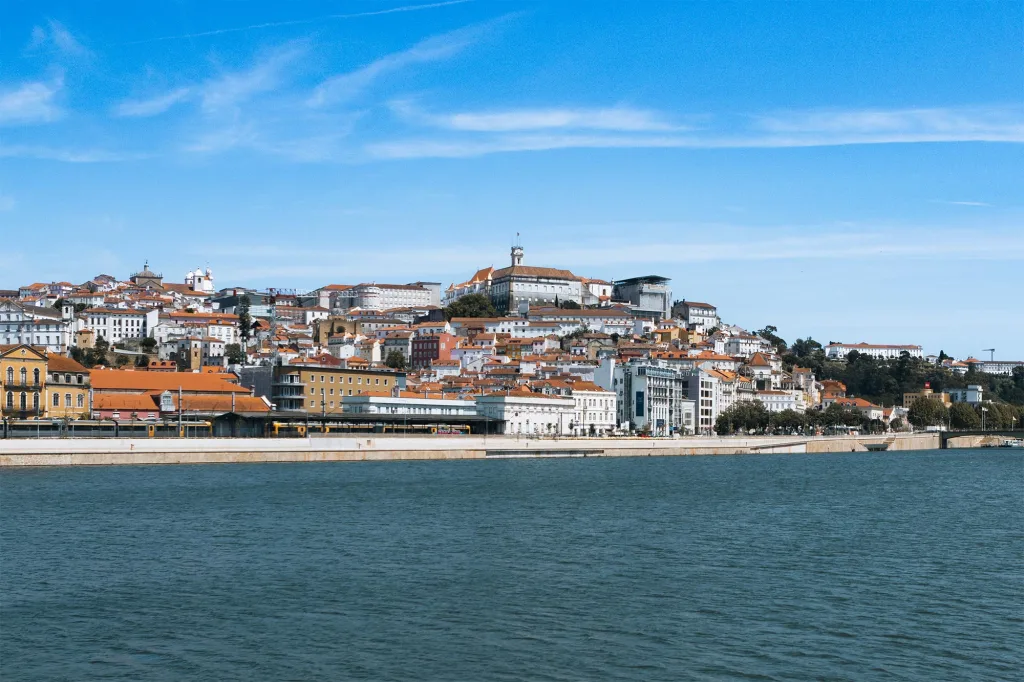 Coimbra's Panorama
📸 Photo Gallery